Mochi Delight
---
Steamed Sweet Rice that is pounded into a chewy confection.
These are offered in an assortment of flavors.
---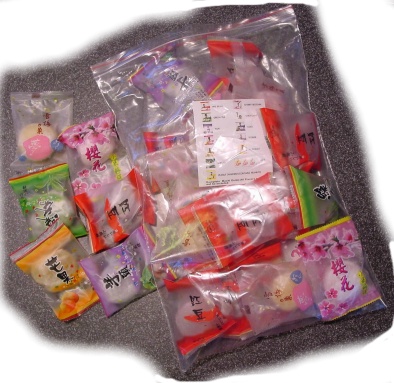 Individually wrapped Mochi. Mochi Delight, 16 oz. bag.
---
There are 13 flavors however, not all of the flavors may be included in a bag only sold assorted. Flavors include:
Red Bean
Green Tea
Yam, Chestnut
Mango
Wasabi
Peanut
Cherry Blossum
Chocolate
Taro
Sesame
Kumquat
Fruit Jelly Flavor aka Marshmallow.