NOH of Hawaii,
Makes food taste good - easy cooking. You can make exotic, international foods using these gourmet powders.

---

Various Manufactures
Mulvadi Sweet Syrups. Mele Macs, Snack foods and general products are offered here too.

---

HPC Foods Ltd.,
Distributors of Fresh and Packaged Hawaiian Ethnic Foods. Taro Brand.

---

Drop In.
Animated Gif and Web Movies from your video tape? A less expensive and effective way to dress your pages. Get your commercials on line now!

---

Supplimental Medical Coverage.
Save up to 80% on Dental Bills, 60% on Vision Care, 50% on Chiropractic and Save Big on Prescription Drugs.
$11.95 for individuals and $19.95 for an entire Household.

---
Reduce Your Phone Rates
A list of Telephone companies with great rates where you may earn a discount on your own phone calls. Some of these companies give you a commission when you help others save money too. The explosion in telecommunications is bringing change. These new companies and ideas are shaking the industry with their aggressive drive to develop a share of the market. The opportunity for us is now. Check out the programs !! Great for the contiguous 48 states and international callers.
OK, How bout Free Long Distance Service

---
Island Princess
Mele Macs and other fine confections.

---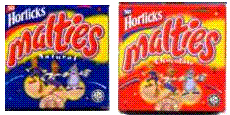 Horlicks Malties
Remember these? Malt Candy Tablets that came in a bottle?

---

Jade Seeds
The only commercial manufacturer of this type of Asian Preserves, in the USA.

---

Surfah Rubber Slippers
Beach and casual footwear.

---

Your WWW Pages? A Turn Key Solution.
Store hosting Demo.
---